March 18, 2009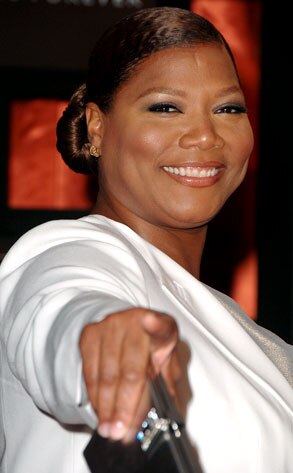 Our Queen Thickette turned 39 today!
Happy Birthday Queen!
My soul sistah ANGELA DAVIS!
She is the reason why I am here today and I am able to say what I want when I want! Angela Davis is known as a political activist during the civil rights movement.
She first achieved nationwide notoriety when a weapon registered in her name was linked to the murder of Judge Harold Haley during an effort to free a black convict who was being tried for the attempted retaliatory murder of a white prison guard who killed three unarmed black inmates. Davis fled underground and was the subject of an intense manhunt. Davis was eventually captured, arrested, tried, and then acquitted in one of the most famous trials in recent U.S. history. (Source: Wiki)
Angela has been through hell and back and she represents for strong women who have had to fight for equal justice.
NOW……..Let's take a look at
The overexposed sex symbol known to the world as Beyonce.
***Crickets***
Um yeah so Beyonce is an "entertainer" who is known for her wild sex driven moves and always wanting to be in the spotlight. She is "miss perfect"… always wants to say the right things and the only thing she has been through in her life is the break up of her group that her and her father created.
So I ask you thickettes…
WHAT THE HELL DOES ANGELA DAVIS AND BEYONCE HAVE IN COMMON?
NOT A GOTDAMN THING!
Some french director wants Beyonce to play Angela Davis in his movie. The movie is about Angela so that would mean Beyonce would be the lead so she would have to carry the whole movie from beginning to end. Now I don't know who the hell this director is, I looked him up and he hasn't done anything significant here in the USA but maybe he doesn't realize that we have REAL actress in the USA as well. Let's name some shall we….
Halle Berry
(Halle has mentioned in interviews before that she wants to play Angela Davis)
Taraji P. Henson
Thandie Newton
I mean damn I can go on but you get my point thickettes.
Beyonce can't play Angela Davis PERIOD.
No we all know I can't stand Beyonce but hell even her music fans and I have one thing in common…
BEYONCE CAN'T ACT!!!!!
This director clearly wants Beyonce for other reasons because he damn sure isn't thinking that she can actually play the role!
A lot of people are pissed about this director's choice here's what one of my readers sent to me…
**URGENT**URGENT**URGENT**

PLEASE SIGN THIS PETITION AGAINST BEYONCE PLAYING ANGELA DAVIS!!! BEYONCE EVEN BEING CONSIDERED TO PLAY SUCH A IS A BLATANT ASSAULT AGAINST BLACK WOMEN, BLACK WOMEN'S ACTIVISM AND THE LEGACY OF DR.DAVIS!

I REALLY HOPE YOU FIND THIS IMPORTANT ENOUGH TO POST ON YOUR BLOG……PLEASE PASS THIS ON TO EVERYONE YOU KNOW ASAP!!!! IT'S IMPERATIVE THAT WE PUT A STOP TO THIS MADDNESS!!!
What do you think thickettes? Who do you feel would be a good pick for the Angela Davis role? For those who think Beyonce would be a good pick please leave your comments as well!
B.Scott interviewed Jordin this week and they talked about everything from her new album, Chris B*tch, being a thick girl etc. She also showed off her vocals to B.Scott but she did a Bey-heffa song. Why in the hell would she sing another artist song when she needs to promote her own ish? Anyways still love her check it out.